By Annabelle Emuze
Tuesday evening I witnessed a performance that was very different from anything I had ever seen before.
The Anderson Dance and Scottish Ensemble show at the Krannert Center for Performing Arts was not your typical symphony night. Although I had a broad idea of what I was about to be getting into, it was still very different from what I had expected.
The first thing that caught my eyes were the colors. Soft greys, whites, and blushed nude colors are what took over the stage. This gave me the impression that the performance would be a light one – almost poetic in a way. And that was the first of the many times I tried to guess a theme for the performance. Chaos would be more accurate.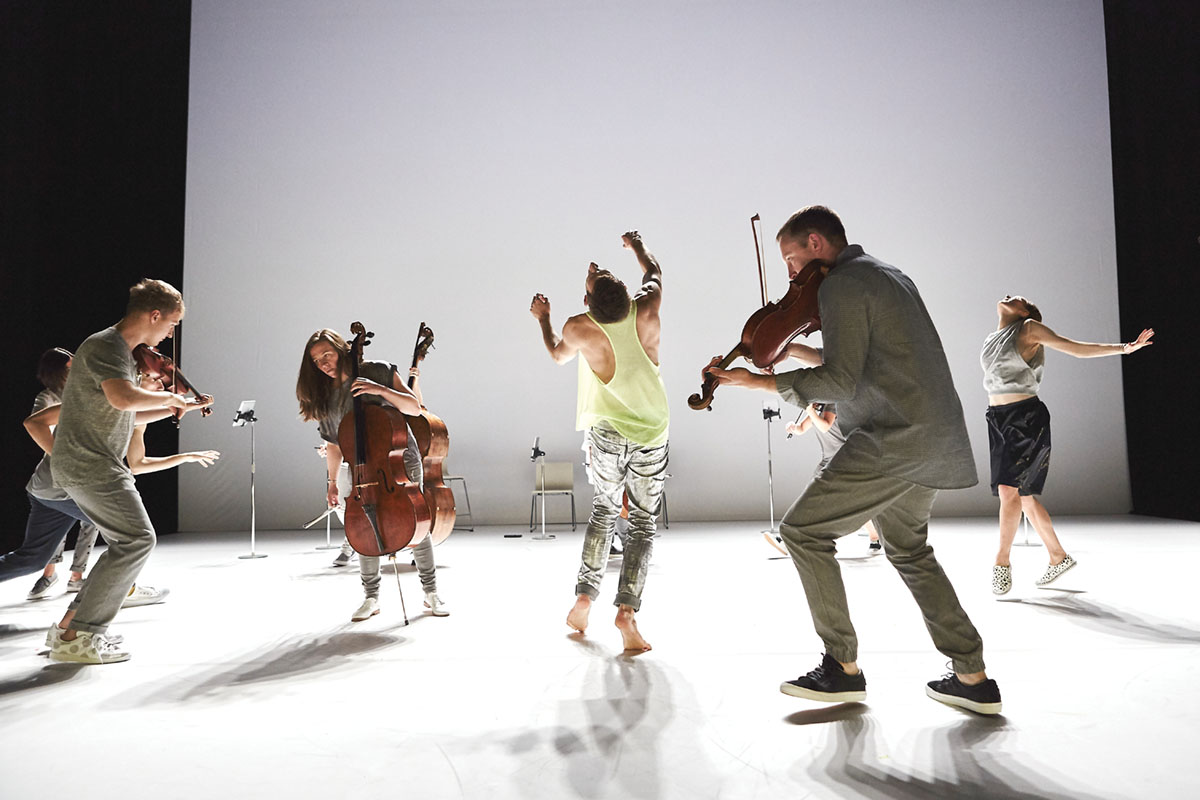 There were portions of the variations in which the dancers would place and then rearrange multiple random objects on the stage, while they themselves were dressed very randomly – a couple of them even missing certain clothing pieces. I tried very hard to understand what the meaning behind the disorganization of items was, but I fell short each time. It was like every time I thought I knew what direction things were going it would take a very sharp turn let.
What I did enjoy the most, though, was the almost contemporary style dancing that the dancers who performed solo pieces did. I've always really enjoyed watching contemporary dance on the popular show So You Think You Can Dance, so I thought it was very cool to see that in person.


The part of the performance where the musicians put down their instruments and danced was very odd to me, it didn't quite fit. I understand that it is very brave for those who typically are behind the scene or hidden behind their instruments to take center stage like that but it wasn't monumental to me or anything like that.
I can definitely see how the performance matched the choreographer's 'playful' description. Although much of it was difficult to process and understand, what was clear throughout is that each person involved, whether dancer or musician, was having fun.